Setup a GitHub repository to serve your Sphinx documentation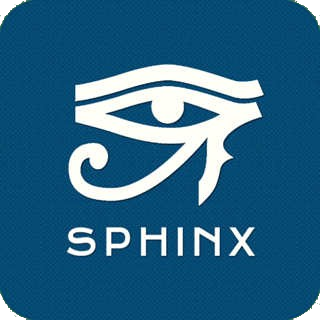 Sphinx and GitHub provide an efficient and free way to publish your documentation online. Here we describe how to do so.
On GitHub, create a new repository. For this example my_sphinx_repo is taken as Repository name.
Once created, somewhere on your local machine.
git clone https://github.com/username/my_sphinx_repo
cd ./my_sphinx_repo

Setup a repo dedicated to serve Sphinx documentation
sphinx-quickstart

Fill the asked parameters
> Separate source and build directories (y/n) [n]: y
...
> Project name: your_project_name
...
> Author name(s): your_name
...
> Project release []: 0.0.1
...
> Project language [en]: en

Specifying y, we choose to store our Sphinx editable files in ./source.
Build Sphinx in a ./docs subdirectory (This will suit GitHub to serve your documentation).
sphinx-build -b html ./source ./docs
# Add an empty `.nojekyll` file in `docs` repository 
# to make GitHub to not try interpret files as part of a Jekyll site
touch ./docs/.nojekyll

Push your Sphinx documentation on GitHub
git add .
git commit -m "First commit"
git push

On your GitHub go back to your project repo and in Settings > GitHub Pages set Source as master branch /docs folder.
Wait a bit and refresh this Settings page, when under GitHub Pagesyou will a green notification Your site is published at https://xxxx.github.io/my_sphinx_repo/ your Sphinx will be available.
To rebuild locally your HTML Sphinx documentation files after modification reexcute
sphinx-build -b html ./source ./docs

Check your Sphinx documentation locally
Start an http server
python -m http.server 8080 --directory ./docs

Your Sphinx documentation will be serve at 0.0.0.0:8080
Install a theme
Get a theme you want install, here we want to install sphinx_rtd_theme available with pip
pip install sphinx_rtd_theme

In ./source/conf.py, comment the previous theme:
#html_theme = 'alabaster'

and declare your new theme
import sphinx_rtd_theme

html_theme = 'sphinx_rtd_theme'

html_theme_path = [sphinx_rtd_theme.get_html_theme_path()]